Zedelgem Exhibition
October–November, 2012
An exhibition was held October-November, 2012 commemorating the Zedelgem camp, primarily focused on the Estonians and Latvians held there. As the flyer notes, more than 100,000 prisoners of war passed through Zedelgem between 1944 and September 1946. The exhibition included historical photographs, artwork, cartoons, printed works, and archival documents.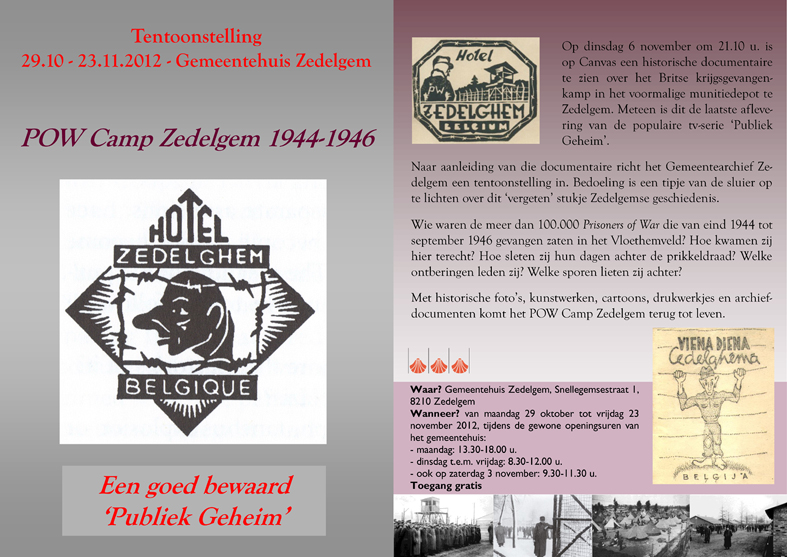 Exhibition flyer, courtesy Pol Denys
Click on a thumbnail to view the picture. Mouse over the either side of the picture and click to navigate or use the left/right arrow keys.
Pol Denys's photographs appear by his express permission. We are sincerely grateful for his contribution here—and his ongoing efforts—to telling the story of Zedelgem.
ALL IMAGES ARE COPYRIGHT © POL DENYS. ALL RIGHTS RESERVED.
Updated: July, 2018